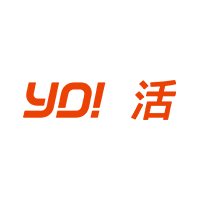 Faced with economic challenges posed by the cost-of-living crisis, Yo! Sushi! approached Reward to co-create a personalised card-linked offers campaign that would reverse the downward trend in store visits and breathe new life into customer engagement.
Their goal: to drive footfall into YO! Sushi stores
The card-linked offers campaign identified new, lapsed and existing YO! Sushi shoppers with a total of 9.3M card holders being targeted and yielded impressive results across various key metrics.
Average Transaction Value (ATV) increase
Increase in customer loyalty
By leveraging our banking partner relationships and access to historical banking transaction data YO! Sushi effectively utilised cutting-edge targeting abilities that were unavailable to them through their current performance marketing associates to execute a card linked offer campaign that surpassed their goals
Through Rewards access to a vast customer base YO! Sushi was able to strategically pinpoint three distinct categories:
Acquire: Those who had never engaged in a YO! Sushi shopping experience or hadn't done so in over six months.

Lapsed: Customers who made purchases between three to six months ago but had since remained dormant.

Shopper: Those who had shopped with YO! Sushi in the last three months.
Reward and YO! Sushi collaborated to ensure that the provided definitions aligned with the requirements of the business. Both the Acquire and Lapsed segments were extended the identical offer, consistent with the retailer's prioritization of Lifetime Value and Average Transaction Frequency.
Additionally, a spending enhancement was introduced for the Shopper category to elevate Average Transaction Valu
The campaign showcased the offers prominently in fortnightly newsletters. An added welcome offer provided by one of our banking partners increased opportunities for featuring the offer.
"Through running this campaign with Reward we not only met but surpassed our KPIs, witnessing a remarkable surge in footfall and customer engagement. It's a testament how strategically leveraging Personalised Card-Linked Offers (PCLO) can be a game-changer in changing consumer buying behaviour.
YO! Sushi burst onto the restaurant scene in 1997, when they shook up London's Soho and showed the UK a new way of eating. Part of that was the 'kaiten' conveyor belt and colour-coded dishes which made their name. Fast forward to today and they have close to 100 restaurants all over the planet.

Copyright Sports Loyalty Card Limited 2021. All Rights Reserved
Reward is PCI Level 1 certified and assured by KPMG to ISAE3000 standards