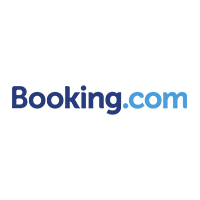 Seeking to amplify awareness of Reward's 'always on' travel proposition, a prominent banking partner of Reward indicated their desire to execute an exclusive, solus email campaign in collaboration with Booking.com, one of the largest online travel agencies.
The goal; raise awareness of Reward's travel proposition ahead of summer holidays and understand the impact of solus email marketing on retailer offers
Number of bookings remained consistently higher in the following weeks.
Increase in bookings directly through marketing
In customer cashback driven
Every cardholder was granted access to the offer, and we reached out via the solus email to 2.7 million cardholders who had given their consent to receive emails.
The campaign offered a 4% return on any spend made for Booking.com accommodations through the dual-branded website.
In addition to the solus email, marketing efforts extended to the utilisation of the app feature. This feature strategically
positions the retailer at the forefront of the list when users log into MyRewards, thereby enhancing visibility. Building upon this success, an attention-grabbing banner prominently displayed in bi-weekly newsletters throughout the summer season was implemented. As a result of these initiatives, there has been a surge in revenue, surpassing prediction.
Founded in 1996 in Amsterdam, Booking.com has grown from a small Dutch startup to one of the world's leading digital travel companies. Part of Booking Holdings Inc. (NASDAQ: BKNG), Booking.com's mission is to make it easier for everyone to experience the world.
Booking.com is available in 43 languages and offers more than 28 million total reported accommodation listings, including over 6.6 million listings alone of homes, apartments and other unique places to stay. No matter where you want to go or what you want to do, Booking.com makes it easy and backs it all up with 24/7 customer support.

Copyright Sports Loyalty Card Limited 2021. All Rights Reserved
Reward is PCI Level 1 certified and assured by KPMG to ISAE3000 standards